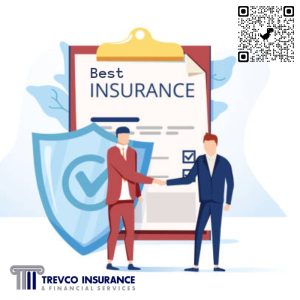 At Trevco, we believe that finding affordable insurance should be easy and stress-free. That's why we have a team of expert agents who are dedicated to helping you find the right coverage for your unique needs.
Our agents are more than just brokers, they're problem-solvers. They'll work with you to find the perfect balance of coverage and cost, all while cracking a joke or two to keep things light.
So, what sets Trevco apart from the rest?
Problem-solving agents: Our agents are here to help you navigate the confusing world of insurance, so you can make an informed decision.
Affordable rates: We'll shop around for the best rates for you, so you don't have to. Customizable coverage: Whether you're looking for car insurance, home insurance, or both, we'll work with you to build a policy that fits your budget and your lifestyle.

Don't trust just anyone with your insurance needs. Turn to the experts at Trevco Insurance and experience the peace of mind that comes with knowing you're fully covered.
Get your free quote today!